---
Today Riot released a statement regarding its policies ahead of the upcoming League of Legends World Championship tournament. advertisingNeedham's final message repeats that, while "it may be idealistic," Riot's hope is that League of Legends brings people together across the world. In so many words, Riot is saying that its League of Legends World Championship broadcasts will be free of Hong Kong-related content if it's within Riot's power. A message from John Needham, Global Head of League of L
League of Legends Casters, Players Told to Avoid Politics Ahead of World Championship
Cached Page below :
Company: gamerant, Activity: gamerant, Date: 2019-10-12  Authors: dalton cooper, sam smithee
Keywords: news, gamerant, companies, politics, avoid, statement, championship, riots, world, political, ahead, needham, game, players, casters, riot, legends, league, told
---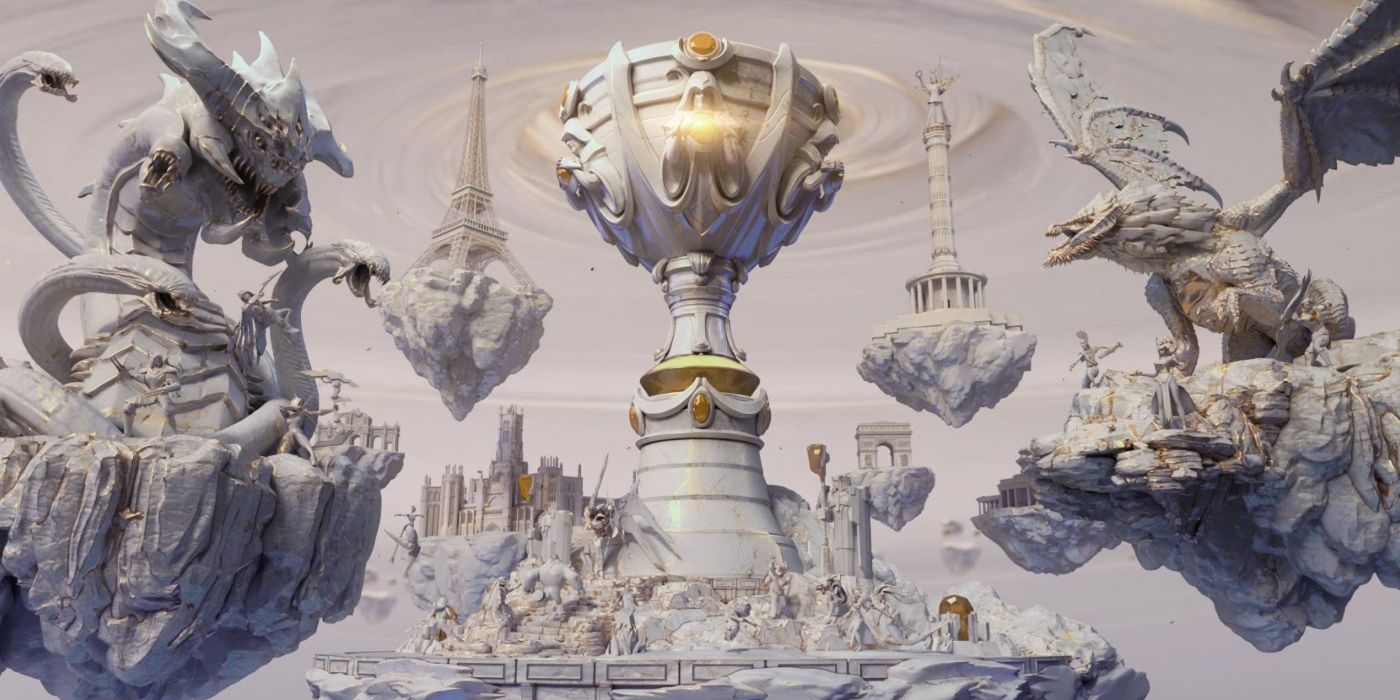 Share Tweet Email Copy Link Copied
League of Legends developer Riot Games continues to engage its community in a conversation about Blizzard's banning of Hearthstone pro player Blitzchung for his pro-Hong Kong statement delivered during an official game broadcast.
Today Riot released a statement regarding its policies ahead of the upcoming League of Legends World Championship tournament. The policy is related to the discussion of politics and other "sensitive issues" during the tournament, or in general. Specifically, players and casters were told not to discuss them.
RELATED: Epic Games Says It Won't Ban People for Political Statements After Blizzard Hearthstone Controversy
advertising
"As a general rule, we want to keep our broadcasts focused on the game, the sport, and the players" is how League of Legends' global head of esports John Needham starts Riot's official statement. Needham goes on to explain that as a game serving a diverse, worldwide audience Riot feels it's important to keep "personal views" separate from the game, whether they're political, religious, or otherwise. With that in mind, Needham says that Riot has "reminded our casters and pro players to refrain from discussing any of these topics on air."
To Riot's credit, it doesn't shy away from acknowledging the context by which it's making this statement. The statement goes on to recognize that "we have Riot employees and fans" in Hong Kong and other regions of political and social unrest. Needham explains that Riot's beliefs prioritize that statements or actions sent out through official platforms "do not escalate potentially sensitive situations."
advertising
Needham's final message repeats that, while "it may be idealistic," Riot's hope is that League of Legends brings people together across the world. In so many words, Riot is saying that its League of Legends World Championship broadcasts will be free of Hong Kong-related content if it's within Riot's power.
A message from John Needham, Global Head of League of Legends Esports pic.twitter.com/5Au9rE7T86 — lolesports (@lolesports) October 11, 2019
The response to Riot's statement within the League of Legends community is understandably complex and diverse. The nature of the controversy surrounding Blizzard encourages a reactionary response to this kind of statement, after all, because the controversy is in large part about censorship and repression.
advertising
However, what Riot Games is stating is also accurate, in that video game broadcasts aren't necessarily the most appropriate place for politics. A degree of control to ensure things don't get out of hand is reasonable. Riot's statement now may seem fair, but it'll be its reaction if things don't go to plan that will ultimately decide whether fans trust the merit of Riot's idealism.
League of Legends is available now on PC.
MORE: Here is Why #BoycottBlizzard is Trending on Twitter
Blizzard Won't Ban Hearthstone Team That Held Up Controversial Sign
Share Tweet Email Copy Link Copied
---
Company: gamerant, Activity: gamerant, Date: 2019-10-12  Authors: dalton cooper, sam smithee
Keywords: news, gamerant, companies, politics, avoid, statement, championship, riots, world, political, ahead, needham, game, players, casters, riot, legends, league, told
---
Closed Beta Discussion

Use this forum to talk about games currently in closed beta. Please restrict on discussing confidential information about a game that you are not allowed to talk about if you are participating in its closed beta testing.

45