---
Almost four decades after they drew first blood, Sylvester Stallone is back as one of the greatest action heroes of all time, John Rambo. A deadly journey of vengeance, Rambo: Last Blood marks an unforgettable chapter of the legendary series. To celebrate the return of Stallone in his most iconic role, here are 5 reasons why you absolutely can't miss Rambo: Last Blood, in cinemas, Thursday, September 19. He's the gift that keeps on giving, and just when you thought he couldn't get any tougher, R
5 reasons why you need to see Rambo: Last Blood
Cached Page below :
Company: gamesradar, Activity: gamesradar, Date: 2019-09-13
Keywords: news, gamesradar, companies, need, hes, mexican, star, reasons, save, life, rambo, return, ruthless, stallone, blood
---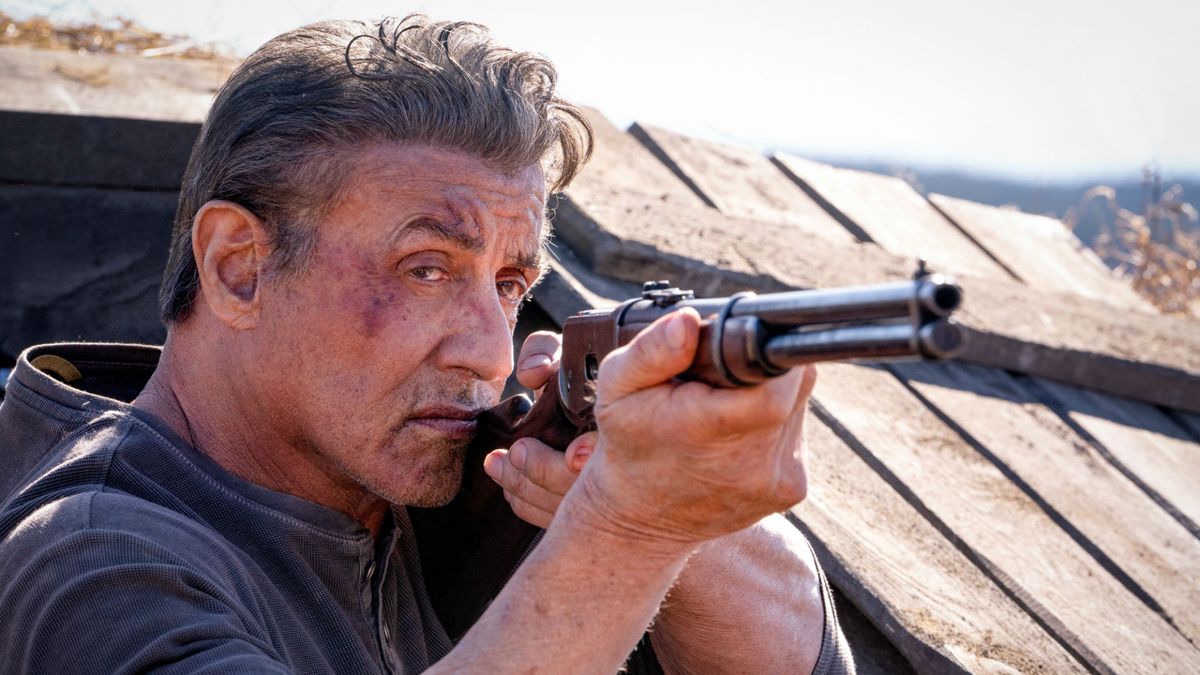 Almost four decades after they drew first blood, Sylvester Stallone is back as one of the greatest action heroes of all time, John Rambo. Now, Rambo must confront his past and unearth his ruthless combat skills to exact revenge. A deadly journey of vengeance, Rambo: Last Blood marks an unforgettable chapter of the legendary series.
To celebrate the return of Stallone in his most iconic role, here are 5 reasons why you absolutely can't miss Rambo: Last Blood, in cinemas, Thursday, September 19.
(Image credit: Lionsgate)
1. Stallone is back
After over a decade of waiting, Stallone finally returns! He's the gift that keeps on giving, and just when you thought he couldn't get any tougher, Rambo: Last Blood is out to prove you wrong. He may be 73, but would you bet against him?
2. Sly's star power
His recent return in the hugely successful Creed films proves that he's still got that star power, but now it's time for Stallone to return to the franchise where he can blow everyone out the water (or out of their car)
3. Rambo vs. the Mexican Cartel
With each chapter comes bigger threat. Last time it was the Burmese Army, this time it's the Mexican cartel. If you ever wondered how he manages to get caught up in all this mess, well, he's a soldier; it's just not in his nature to turn away from danger. And he's just got a knack for it.
4. General badassery
Despite his dream of living a low key, off-the-grid life, worry not – that is not how this story goes. Not only will there be more of the same kick-ass action, but it comes with a twist. This time, Rambo is out to save his adopted daughter, who has been kidnapped by the cartel. Maybe one day he can live a quiet life, but not today.
5. A dizzying kill count
Rambo is known to be ruthless, but when it's a matter of family, there is no limit to what he might do. To put it simply, Rambo is bigger, badder and bolder than ever. On a mission to save the only family he's ever known, Rambo goes on a revengeful rampage through Mexico, leaving an ever-mounting body count behind him.
Rambo: Last Blood is in cinemas Thursday, September 19.
Motion Picture Artwork © 2019 LIONS GATE ENTERTAINMENT INC. ALL RIGHTS RESERVED.
---
Company: gamesradar, Activity: gamesradar, Date: 2019-09-13
Keywords: news, gamesradar, companies, need, hes, mexican, star, reasons, save, life, rambo, return, ruthless, stallone, blood
---
Closed Beta Discussion

Use this forum to talk about games currently in closed beta. Please restrict on discussing confidential information about a game that you are not allowed to talk about if you are participating in its closed beta testing.

45