---
Share Tweet Email Copy Link CopiedThe Witcher 3: Wild Hunt loads much faster on the Nintendo Switch than it does on PS4 and Xbox One, it has been revealed. A preview article by Japanese language publication Famitsu confirms that The Witcher 3: Wild Hunt loads around 40% faster on Nintendo Switch. Satoshi Honma, the Japan country manager for The Witcher 3: Wild Hunt developer CD Projekt RED, explained that this is because of its compression. advertisingCD Projekt RED also confirmed that The Witch
The Witcher 3: Wild Hunt Loads Faster on Switch than PS4 and Xbox One
Cached Page below :
Company: gamerant, Activity: gamerant, Date: 2019-08-20  Authors: jesse d morgan, rory young, jasmine henry, dalton cooper
Keywords: news, gamerant, companies, hunt, ps4, red, faster, developer, nintendo, game, cd, xbox, loads, switch, projekt, witcher, wild
---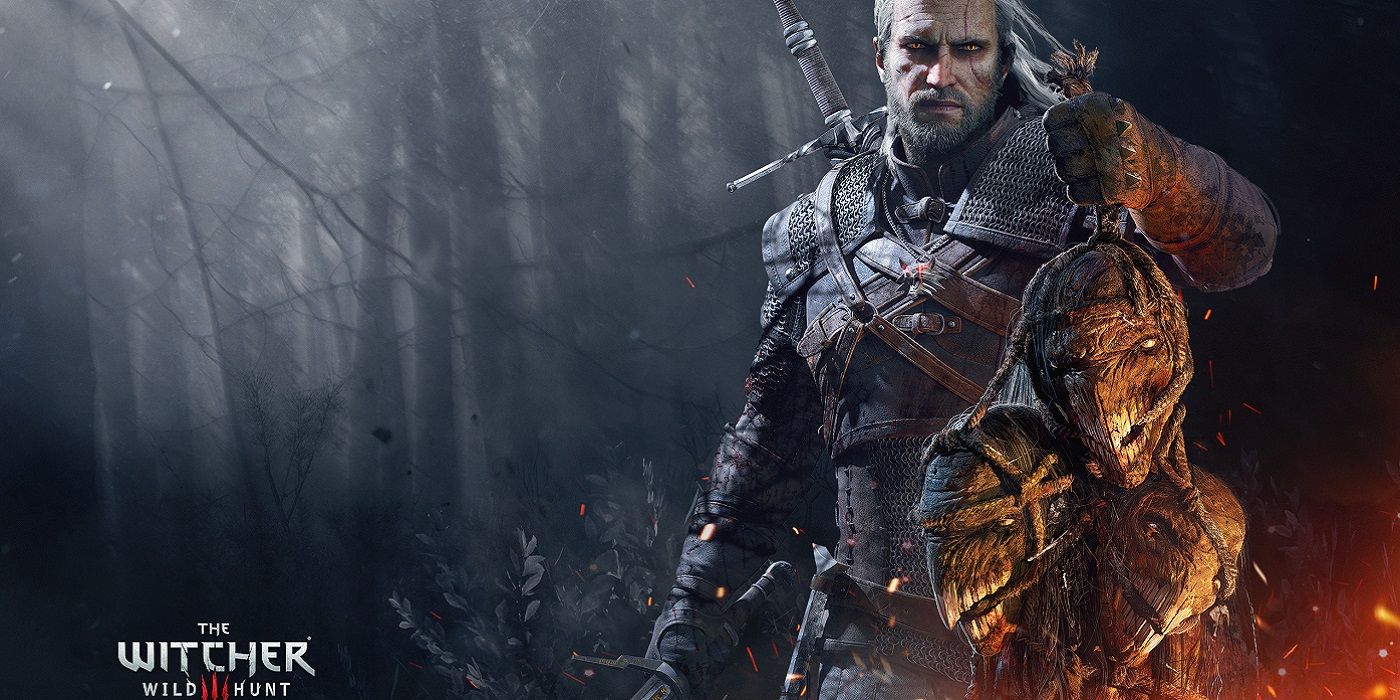 Share Tweet Email Copy Link Copied
The Witcher 3: Wild Hunt loads much faster on the Nintendo Switch than it does on PS4 and Xbox One, it has been revealed. The information was revealed at Gamescom 2019, where developer CD Projekt Red was present with a brand new Witcher 3 trailer and an official announcement of the release date.
A preview article by Japanese language publication Famitsu confirms that The Witcher 3: Wild Hunt loads around 40% faster on Nintendo Switch. Satoshi Honma, the Japan country manager for The Witcher 3: Wild Hunt developer CD Projekt RED, explained that this is because of its compression. The Switch version of the game shortens the draw distance between Geralt and objects in the game, so it will only load what the player is close to. Tree leaf density, cut scenes, and shadow details have all changed as well.
advertising
RELATED: The Witcher 3 Switch Resolution for Docked and Handheld Modes Revealed
However, while CD Projekt RED has made major changes to the technical side of the game, the Switch version should look every bit as it does on other consoles. The game also uses "dynamic resolution" that changes the resolution of objects according to the number on the screen. The Witcher 3: Wild Hunt developer says that this should keep the game close to 30 frames per second too. The game is unlikely to reach 4K graphics on the Switch like it was able to on the PS4 Pro, but it should keep Geralt's adventure looking crisp.
advertising
CD Projekt RED also confirmed that The Witcher 3: Wild Hunt is much smaller on Switch. The changes to the game's compression mean that the developer has managed to squeeze The Witcher 3: Wild Hunt base game and all of its DLC into the incredibly small package of 32GB. For comparison, the base game alone was around 30GB on PS4 and Xbox One and the full Witcher 3: Wild Hunt package took the size up to 80GB.
advertising
Players may need to upgrade the storage on their Switch to accommodate the new game as well as their old library of titles, but CD Projekt RED says that the idea is that people can enjoy The Witcher 3: Wild Hunt on Switch without any additional downloads.
The Witcher 3: Wild Hunt Complete Edition will be released on October 15, 2019, for Nintendo Switch.
MORE: 10 Hidden Areas In The Witcher 3 You Didn't Know Existed
advertising
Source: Famitsu (via Nintendo Soup)
Assassin's Creed 2020: Everything We Know So Far
Share Tweet Email Copy Link Copied
---
Company: gamerant, Activity: gamerant, Date: 2019-08-20  Authors: jesse d morgan, rory young, jasmine henry, dalton cooper
Keywords: news, gamerant, companies, hunt, ps4, red, faster, developer, nintendo, game, cd, xbox, loads, switch, projekt, witcher, wild
---
Closed Beta Discussion

Use this forum to talk about games currently in closed beta. Please restrict on discussing confidential information about a game that you are not allowed to talk about if you are participating in its closed beta testing.

45