---
Currently, however, EVO 2019 champion has outlined a character tier list for Mortal Kombat 11. advertisingRELATED: Mortal Kombat 11 Kombat Pack 2 Characters Possibly Revealed by Old LeakAs seen below, SonicFox demonstrates some of these MK11 Nightwolf combos against Liu Kang, another Nightwolf, Jade, and Cassie Cage. It's uncertain when the Mortal Kombat 11 meta will receive its next shake-up, so the current SonicFox tier list will likely stand for some time. advertisingMortal Kombat 11 is out n
Mortal Kombat 11: SonicFox Shows Some Impressive Nightwolf Combos
Cached Page below :
Company: gamerant, Activity: gamerant, Date: 2019-08-25  Authors: jesse d morgan, ray carsillo, rory young
Keywords: news, gamerant, companies, characters, 11, impressive, list, nightwolf, mk11, kombat, mortal, sonicfox, combos, tier, seen, shows
---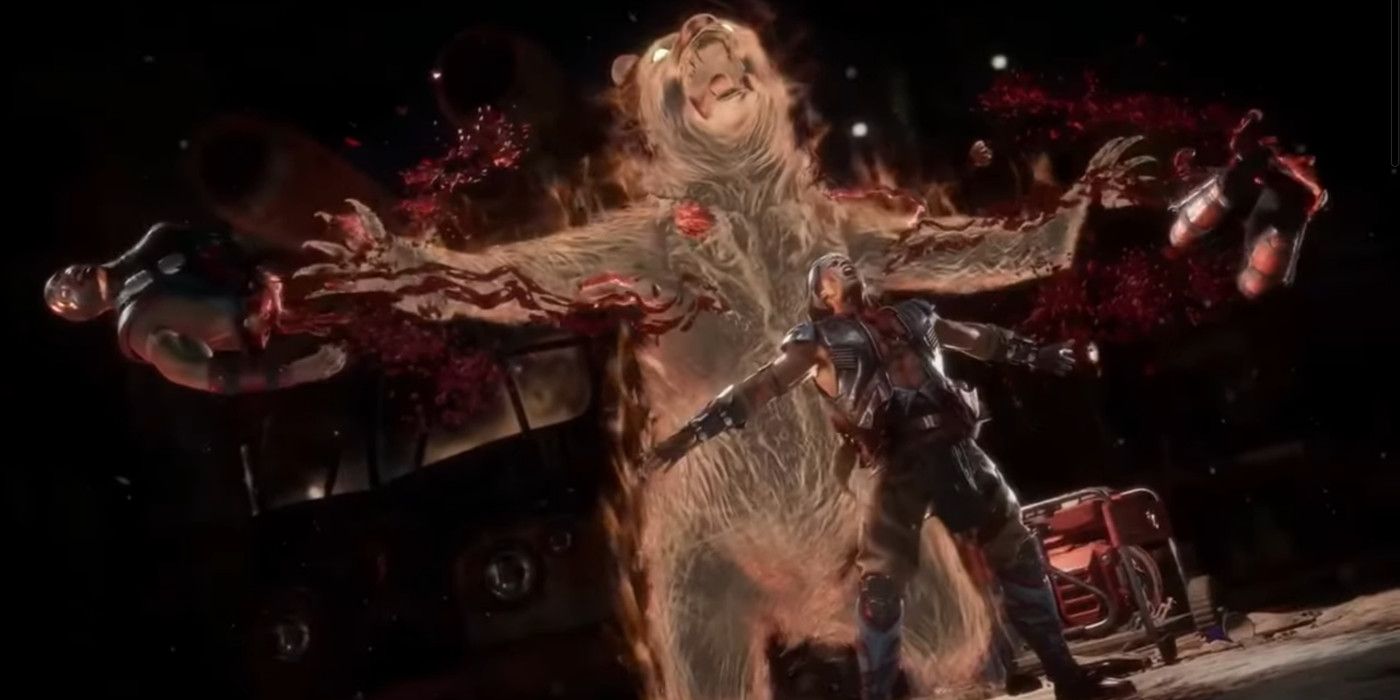 It's been a hectic couple of weeks for Mortal Kombat 11, as shortly after the developer NetherRealm Studios issued a massive balance patch, Nightwolf was introduced into the fray. Then, the upcoming Kombat Pack additions and release dates were revealed that have also stirred up even more commotion in the community, and it remains to be seen how those forthcoming additions shake up the meta. Currently, however, EVO 2019 champion has outlined a character tier list for Mortal Kombat 11.
Continue scrolling to keep reading Click the button below to start this article in quick view.
advertising
This list names the six S-tier characters in the gory fighting game: Nightwolf, Liu Kang, Cetrion, Jax, Sonya, and Skarlet. Leading the pack, as seen here, is Nightwolf and for good reason. Nightwolf came in right after the balance patch, so many characters lost ranking in all of this, and part of Nightwolf's ranking is his impressive combo strings. It makes sense that this Mortal Kombat 11 pro would list him so high, as SonicFox is known for his smothering offense approach.
advertising
RELATED: Mortal Kombat 11 Kombat Pack 2 Characters Possibly Revealed by Old Leak
As seen below, SonicFox demonstrates some of these MK11 Nightwolf combos against Liu Kang, another Nightwolf, Jade, and Cassie Cage. It's clear early on that SonicFox is more than proficient with Nightwolf, gracefully stringing together combos that reduce an opponent's health from more than half straight to death without allowing them the opportunity to get back up to even think about landing a Fatal Blow.
advertising
It's clearly impressive and draws attention to the technical aspects of MK11. For the average player, it's a common complaint that Nightwolf plays clunky, as his various attacks can be slow, hard to land, or difficult to string. Yet, in the hands of a Mortal Kombat pro like SonicFox, none of these complains hold water.
It's uncertain when the Mortal Kombat 11 meta will receive its next shake-up, so the current SonicFox tier list will likely stand for some time. Terminator is joining the MK11 roster in September, so it'll be interesting to see how he turns out, but until then, prepare to face a lot of Nightwolfs online.
advertising
Mortal Kombat 11 is out now for PC, PS4, Switch, and Xbox One, with a Stadia version in development.
MORE: MK11: Joker Needs a New Design
Mortal Kombat 11: SonicFox Tier List Reveals Best Characters After Balance Patch
Share Tweet Email Copy Link Copied
---
Company: gamerant, Activity: gamerant, Date: 2019-08-25  Authors: jesse d morgan, ray carsillo, rory young
Keywords: news, gamerant, companies, characters, 11, impressive, list, nightwolf, mk11, kombat, mortal, sonicfox, combos, tier, seen, shows
---
Closed Beta Discussion

Use this forum to talk about games currently in closed beta. Please restrict on discussing confidential information about a game that you are not allowed to talk about if you are participating in its closed beta testing.

45