---
Share Tweet Email Copy Link CopiedMarvel's Spider-Man may well go down as one of the most successful superhero games in history, as was indicated by its claim of becoming the fastest-selling superhero game. Now, that game may be getting a Game of the Year edition if a new Amazon listing holds any merit. Beyond being the fastest-selling Marvel game, Marvel's Spider-Man was incredibly well-received for its gameplay, presentation, and compelling narrative involving the lives of both Peter Parker an
Marvel's Spider-Man PS4 Getting Game of the Year Edition?
Cached Page below :
Company: gamerant, Activity: gamerant, Date: 2019-08-20  Authors: joshua duckworth, jasmine henry, cameron corliss, nicholas wilder
Keywords: news, gamerant, companies, uk, spiderman, ps4, games, getting, marvels, superhero, listing, game, sony, amazon, edition
---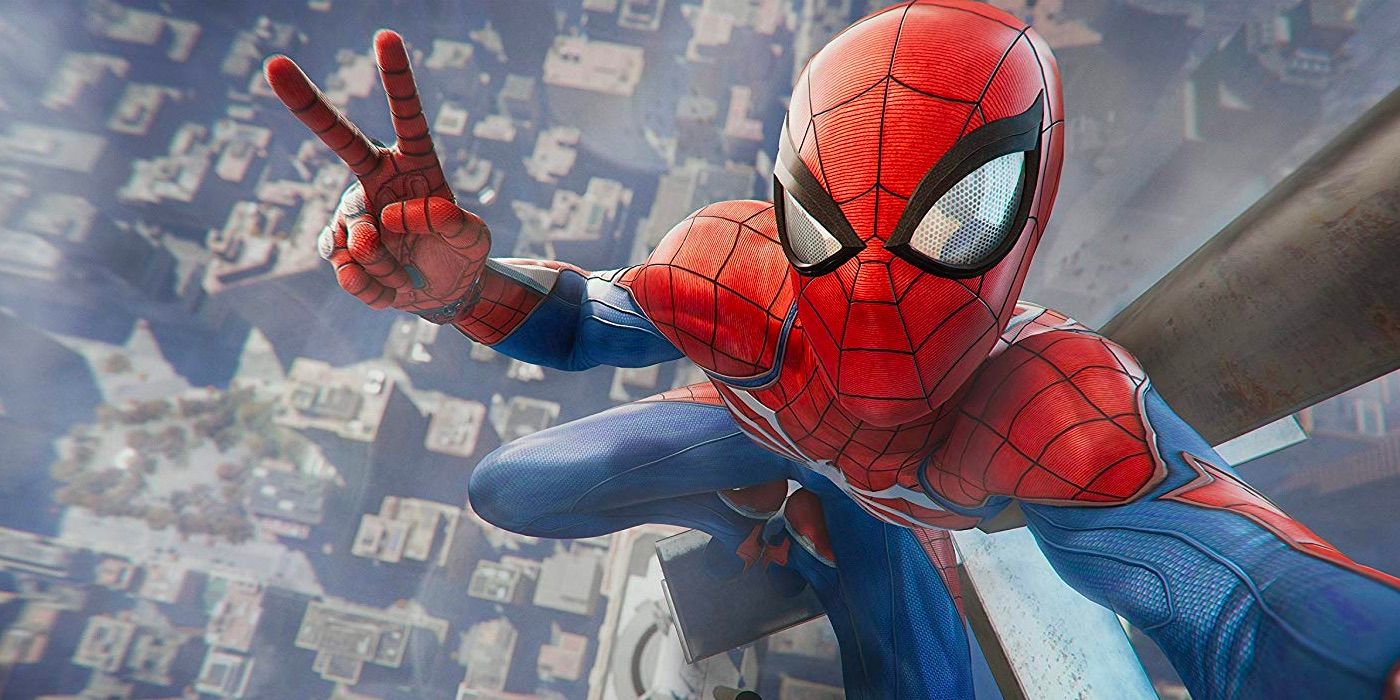 Share Tweet Email Copy Link Copied
Marvel's Spider-Man may well go down as one of the most successful superhero games in history, as was indicated by its claim of becoming the fastest-selling superhero game. Now, that game may be getting a Game of the Year edition if a new Amazon listing holds any merit.
Beyond being the fastest-selling Marvel game, Marvel's Spider-Man was incredibly well-received for its gameplay, presentation, and compelling narrative involving the lives of both Peter Parker and, his superhero persona, Spider-Man. It had its share of flaws, but by nearly all accounts, it gave the Arkham series a run for its money as one of the most quality superhero games ever released.
advertising
RELATED: PlayStation 4: The Top 5 Must-Own Exclusives (& 5 You Should Skip)
As with many universally-praised games, Marvel's Spider-Man may be getting its respective Game of the Year edition, according to an Amazon UK listing. Few details are given on the listing page, other than a description of the game and branding it as "Game of the Year."
Amazon UK lists a Game Of The Year Edition of #SpiderManPS4 https://t.co/2f10fYeYor pic.twitter.com/X1jNOcmilv — Nibel (@Nibellion) August 19, 2019
Other than this, the only other notable piece of information on the page is its release date, which indicates that it is coming out on September 4 of this year. Given that this is just over a couple of weeks away, it seems as though a Game of the Year edition would have officially been announced by now.
advertising
As one of the top 10 best-selling games of 2018, it would make complete sense for Marvel's Spider-Man to get a Game of the Year release. The game had been nominated for multiple awards across various outlets, and while it didn't snag the Game of the Year award by The Game Awards, it was nominated for it by several award outlets and won in other categories.
If a Game of the Year edition were announced, it would presumably include The City That Never Sleeps DLC as added content is typically included in Game of the Year editions. Of course, there would likely be bonuses as well, but this should be taken with a grain of salt anyhow, as there's been no official word from Insomniac Games or Sony at this point. For those who haven't played the game, it would be of considerable value to have a Game of the Year edition available, as the game is regarded as one of the best of 2018 if not this generation.
advertising
Marvel's Spider-Man is currently available on PlayStation 4.
MORE: Sony Buys Spider-Man, Ratchet and Clank Developer Insomniac Games
Source: Amazon (via Twitter – Nibel)
Resident Evil Movie Will Get Back to Game Series Roots
Share Tweet Email Copy Link Copied
---
Company: gamerant, Activity: gamerant, Date: 2019-08-20  Authors: joshua duckworth, jasmine henry, cameron corliss, nicholas wilder
Keywords: news, gamerant, companies, uk, spiderman, ps4, games, getting, marvels, superhero, listing, game, sony, amazon, edition
---
Closed Beta Discussion

Use this forum to talk about games currently in closed beta. Please restrict on discussing confidential information about a game that you are not allowed to talk about if you are participating in its closed beta testing.

45