---
However, eagle-eyed fans may have also caught a glimpse at potential raid armor among all the other Destiny 2 reveals at Gamescom 2019.advertisingFollowing the recent Destiny 2 trailer releases at Gamescom, the subreddit lit up with speculation on unique looking armor that was quickly spotted. While the armor in question only appears very quickly in the official Gamescom trailer, each of the three classes appears to take on a Vex style look as well as white glowing lights embedded as well. In ad
Destiny 2: Shadowkeep Gives Brief Look at New Raid Armor?
Cached Page below :
Company: gamerant, Activity: gamerant, Date: 2019-08-20  Authors: brandon mcintyre, joshua duckworth, jasmine henry, cameron corliss
Keywords: news, gamerant, companies, moon, destiny, brief, shadowkeep, vex, gives, players, guardians, raid, armor, look, gamescom, trailer
---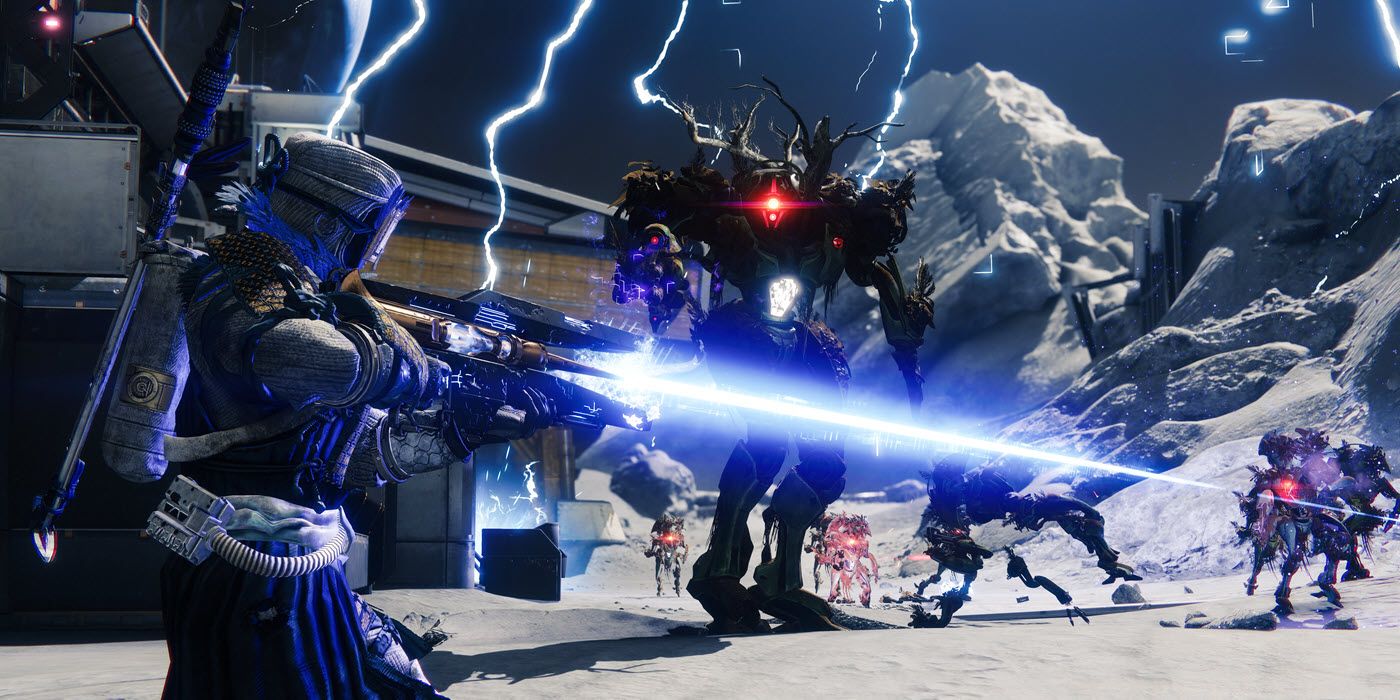 Share Tweet Email Copy Link Copied
New raids in Destiny 2 always bring out major competition between players racing for the World's First title, with the newest one coming in Destiny 2: Shadowkeep posed to continue that tradition with the first-ever weekend race.
At Gamescom 2019, players got a few more details regarding Garden of Salvation as a new trailer showcased a Vex army appearing once again at the Black Garden, set to be the catalyst for the Season of the Undying. However, eagle-eyed fans may have also caught a glimpse at potential raid armor among all the other Destiny 2 reveals at Gamescom 2019.
advertising
Following the recent Destiny 2 trailer releases at Gamescom, the subreddit lit up with speculation on unique looking armor that was quickly spotted. While the armor in question only appears very quickly in the official Gamescom trailer, each of the three classes appears to take on a Vex style look as well as white glowing lights embedded as well. In addition to the raid armor, fans are also speculating that the Titan character may also be wearing the Twilight Garrison exotic as well, due to the wing shape on its back.
advertising
RELATED: New Destiny 2: Shadowkeep Titan Exotic Revealed
While most appear to be agreement that the gear is from the Garden of Salvation raid, there are a few who also believe that this particular look could instead be from the Vex Incursion event that occurs on the Moon. Similar to Escalation Protocol, Vex Incursions appear to be a system-wide event where players will need to fight off invading Vex forces in some capacity. There are rumors that the returning exotic Monte Carlo is only attainable through this activity as well.
advertising
The same trailer also seemingly confirmed the theory that the floating ghosts around the newly formed Hive keep are those of dead Guardians who fell during The Great Disaster. Contained within the first game's Grimoire Cards, The Great Disaster is an event that resulted in massive casualties for Guardians who attempted to take back control of the Moon. Unfortunately, Crota and his Hive army won the battle resoundingly, pushing Guardians off the Moon for good and forcing the Vanguard to quarantine off the location until the events of the first game.
advertising
Destiny 2: Shadowkeep releases October 1, 2019, for PC, PS4, and Xbox One, with a Stadia version also in development.
MORE: Destiny 2 Shadowkeep: All Editions and Pre-Order Bonuses
Source: Reddit
Respawn CEO Apologizes for Apex Legends Dev's Comments
Share Tweet Email Copy Link Copied
---
Company: gamerant, Activity: gamerant, Date: 2019-08-20  Authors: brandon mcintyre, joshua duckworth, jasmine henry, cameron corliss
Keywords: news, gamerant, companies, moon, destiny, brief, shadowkeep, vex, gives, players, guardians, raid, armor, look, gamescom, trailer
---
Closed Beta Discussion

Use this forum to talk about games currently in closed beta. Please restrict on discussing confidential information about a game that you are not allowed to talk about if you are participating in its closed beta testing.

45